Honda Accord Locksmith - Lost Keys What To Do, Options, Costs, Tips
by
Todd Franklin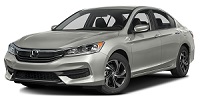 The Honda Accord whatever the year, is a great example of quality, classy automotive engineering. Continued appreciation however is limited in case of lost or broken keys. We here at CarsKeyReplacement.Com are experts when it comes to the Honda Accord's keys and ignitions. We love and appreciate this vehicle as much as you do so if you lost your keys, somehow break them, or have a key or ignition problem, we're here to help.


Spare Keys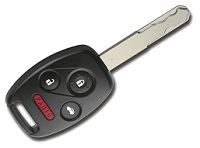 You can't have too few spare keys for your Honda Accord. It always pays to have a 100 percent working spare key. Locking ourselves outside the car with the keys inside can happen to the best of us. Keys are misplaced, keys could get stolen while inside a bag or purse or simply fall out of our pockets while fumbling for something else. You may be a careful person but it also pays to be on the side of caution. Have a spare key which you could get from your car dealership or a locksmith company.

While it pays to get a key from the dealership itself, the problem is convenience, especially if you moved to another state and your dealership services aren't transferrable. You'll have to drive your car back to the dealership to get that spare key. Locksmiths on the other hand can make house calls.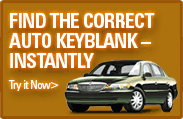 Depending on the year or model, Honda Accords can have five different keys; metal, transponder, high security transponders, smart keys and remote keys. Fortunately, car locksmith companies have all the tools to fabricate and program these keys in case your key gets lost.


Honda Accord Smart Key with Push Button Start


But what if your key isn't lost but is somehow broken and won't turn in the ignition? Same case. They key can be fixed but what if the problem isn't the key alone? We can also check and re-key the ignition in case its key wafers are stuck or damaged. Just give us a call and we'll send you a professional locksmith at any time your key gets lost, stolen or damaged.


How To Replace A Honda Accord Remote Head Key Battery
Information on Honda Accord Keys
We have access to up-to-date Honda Accord key code information from 1976 to 2016. We have key and lock info on each type of lock on the Honda Accord whether it's the ignition, door lock, glove lock and trunk. We here at CarsKeyReplacement.Com has the key type and code information and we can easily craft keys using these codes.


Honda Accord models made from 1976 to 1997 use regular metallic keys which are easily duplicated.
Cars made from 1998 to 2002 make use of transponder keys that contain chips programmed for your car.
Cars made from 2003 onwards make use of higher security transponder keys and their keys have to be laser cut. Key fobs with remote push buttons are optional.
Cars made from 2013 onwards make use of smart keys.
So for your Honda Accord key needs, look no further than CarsKeyReplacement.Com. We offer affordable, quality service and the confidence that losing your car key won't be such a big deal.
CarsKeyReplacement.Com feather quick, bargain and proficient mobile car key replacement help in San Jose CA by hiring man-power of highly reliable lock-smiths. If you broke the keys in the ignition, lost all the key to the auto motive or locked yourself out of car with the keys in, our the team at Cars Key Replacement are qualified for any sort of emergency lock-out or replacement key scene and drive to you wherever in San Jose CA and neighboring instantaneously to create or copy fobik key, high security, proximity fob or transponder key for roughly any kind of Asian, Japanes, European or American car makers. No other lock-smith establishment in the business can afford you such a super replacement key and car lockpick services at your side at such moderate price. The method of CarsKeyReplacement.Com is that we'll never jeopardize on highest quality parts and labor attempting to facilitate our costs. We'll always guarantee that you'll receive the best service applicable, by a sworn and handy technician at unbeatable price.
As an emergency replacement keys solution in San Jose CA our personnel can come to your place of choice rapidly to every single area of Sunol-Midtown, Alum Rock, Cambrian Park and Fruitdale, our vehicle key re-placers are distributed all through Santa Clara county to supply an unusual replacement key solutions as soon as possible from the second you hang up your telephone. If you are searching for an auto key substitution near Almaden Country Club, Washburn Hall, Washington Square, Almaden Via Valiente Plaza Shopping Center or Everest College-San Jose gazing for an emergency on site replacement keys solution handy at your place of choice with a abbreviated reply. Connect with our long list of returning satisfied customers in Bluewater, Florence, David, Countrybrook, Berry Park, simply call at our main office.
When looking an auto motive key replacement service in San Jose CA, it is very deciding to use only a bonded, insured or granted lock-smith establishment considering two head motives, the 1st is that driver believe it or not should use an experienced task-force who can unlock your vehicle door or trunk with no hardship done to the the electrical wiring, the power lock and door frames and the second is that to gather refunds by insurance policy with roadside assistance coverage . CarsKeyReplacement mid-road assistance lock smith for cars are on a prompt call and are adequate to arrive to your juncture as quickly as possible for every single kind of car ignition switch, key or locks dispute 24-7.
Articles / Tips
Lost Keys
- Have you lost your keys with no spare?
Lost keys

→
---
Broken Keys
- Did you broke your key in the ignition?
Broken keys

→
---
Duplicate Keys
- Are you looking for a spare key made?
Duplicate

→
---
More tips →
Our

services
Unique

models
Chevrolet Locksmith
Jeep Locksmith
Mitsubishi Locksmith
Subaru Locksmith
Suzuki Locksmith
Hyundai Locksmith
Ford Locksmith
BMW Locksmith
Lexus Locksmith
Pontiac Locksmith
Chrysler Locksmith
Acura Locksmith
Infiniti Locksmith
Honda Locksmith
Lincoln Locksmith
Buick Locksmith
Scion Locksmith
Dodge Locksmith
Cadillac Locksmith
Coverage

Area
Years
17 06 14 20 2014 2012 2001 16 2020 13 2004 2005 02 2019 03 2007 07 1999 09 2006 2000 2002 2015 2016 12 01 2018 08 98 19 2003 00 11 2009 15 1998 2017 04 05 18 99 2013 2010 2008 10 2011 17 06 14 20 2014 2012 2001 16 2020 13 2004 2005 02 2019 03 2007 07 1999 09 2006 2000 2002 2015 2016 12 01 2018 08 98 19 2003 00 11 2009 15 1998 2017 04 05 18 99 2013 2010 2008 10 2011
Brands
S600, Crosstour, Sol, Jazz, Brio, Civic Hybrid, Vezel, L700, Life, Passport, S2000, Mobilio, ZEST, Ridgeline, Ballade, Caren, FR-V, Stream, Capa, CR-V, Wagon, City, Airwave, TN360, S-MX, G-cross, Rafaga, Z, LN360, 1300, Hobio, S500, S800, Civic Type-R, Concerto, Sedan, Coupe, S series, Hybrid, Fit, BTC-T, Orthia, Torneo, Fit Aria, CRV, N-Box, Crider, N-One, CR-Z, Ascot, Elysion, Shuttle, MDX, Prelude, Avancier, Mobilio Spike, Element, Horizon, N400, Quint, HR-V, CR-X, Jade, CRZ, EV Plus, T360, Civic, LN400, S660, Logo, Integra, Legend, Freed, Insight, Odyssey, Inspire, NSX, Del, Gyro, Integra DC5, Acty, StepWGN, FCX Clarity, ARX-03, S360, Pilot, RN-01, Sprocket, T500, N600, Accord, Crossroad, Domani, Scamp, CRX, Beat, HPD, Today, HRV, Vamos, Odyssey (international), Amaze, N360